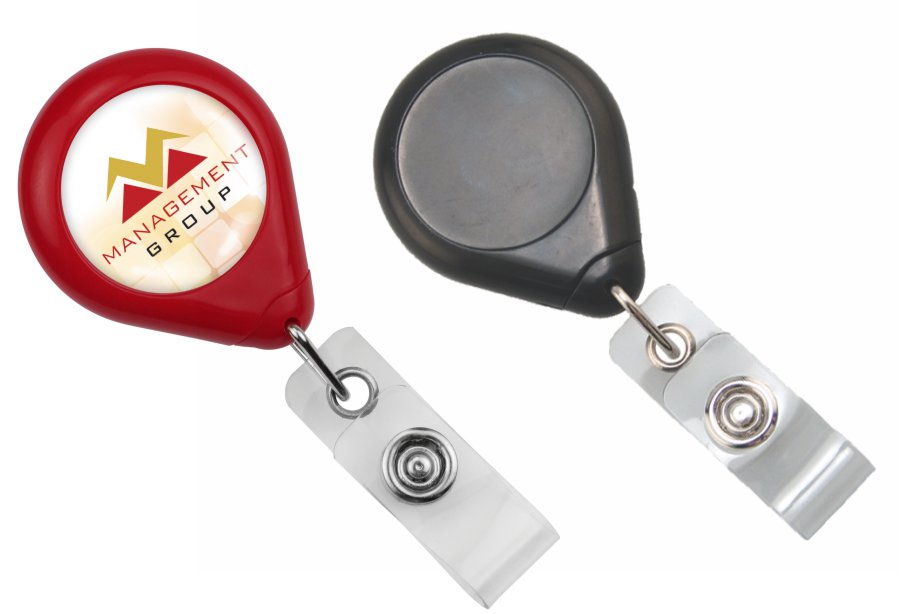 Premium Badge Reel With Swivel Belt Clip
Badge Reel Has A Twist Free Design And Strap End Fitting That Holds Slotted Cards. This Badge Reel features an extra large 1″ diameter imprint area for your custom logo. Cord has a nylon core with a polyester wrap for added durability.
Blank or Customized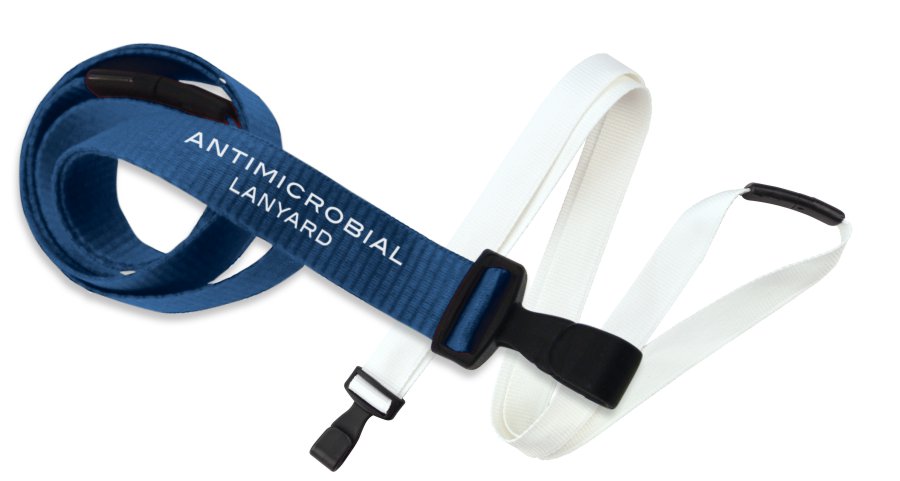 Lanyards – colors
Black 5/8″ (16 mm) Lanyard with Breakaway & "No-Twist" Wide Plastic Hook. Anti-Microbial Material Inhibits The Growth Of Germs And Kills Odor-Causing Bacteria. 36″ (914 mm) Cut Length Prior To Assembly.
Colors: Red, White, Green, Black, Navy Blue, Royal Blue
Blank or Customized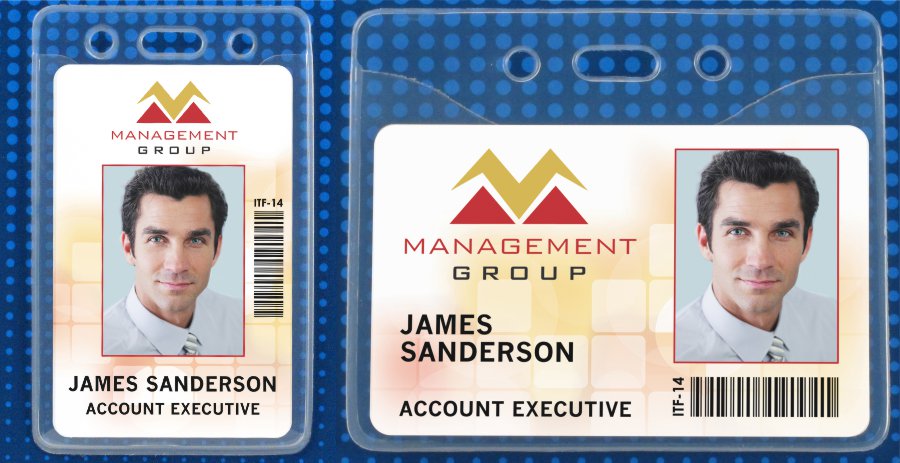 PureClear Vinyl Vertical Badge Holder, 2.38″ x 3.38″
Protect your credentials while doing your part to protect the planet. These data/credit card size PureClear badge holders are made with EVA (Ethyl Vinyl Acetate), an earth-friendly material that contains fewer environmentally hazardous compositions than PVC. Standard slot and chain holes allow for easy attachment to any badge reel, clip or lanyard.
PVC, BPA and phthalates Free
Anti-print transfer technology prevents ID imprint from sticking to holder
Vertical top-load format
Premium Event/Tradeshow Vinyl Vertical Badge Holder with Slot and Chain Holes, 2.38″ x 3.38″, 3.38″ x 2.38″
These premium quality extra large credential holders feature reinforced edges for durability and slot and chain holes for easy attachment to badge reel, lanyard or chain.
Perfect for sporting events and trade shows.
Tear-resistant material
Vertical top-load format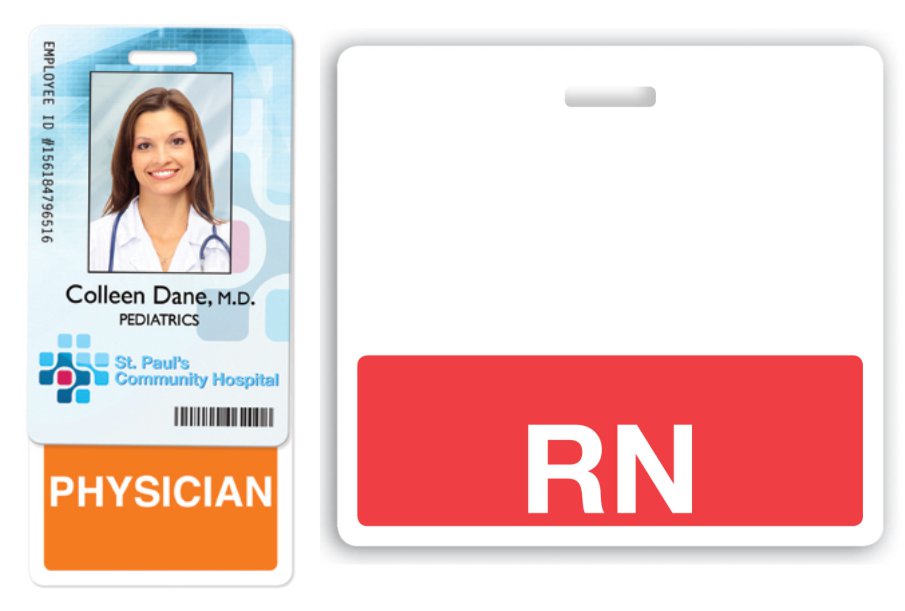 Assorted Stack Badge buddies
Vertical /Horizontal Badge Buddies
Badge Buddies enable persons to easily identify the roles employees play. Badge Buddies are the perfect role-recognition cards for your healthcare customers, schools, and corporate facilities. The cards come pre-laminated and hang behind an existing ID badge or card. This Badge Buddy is for use with vertical ID cards.